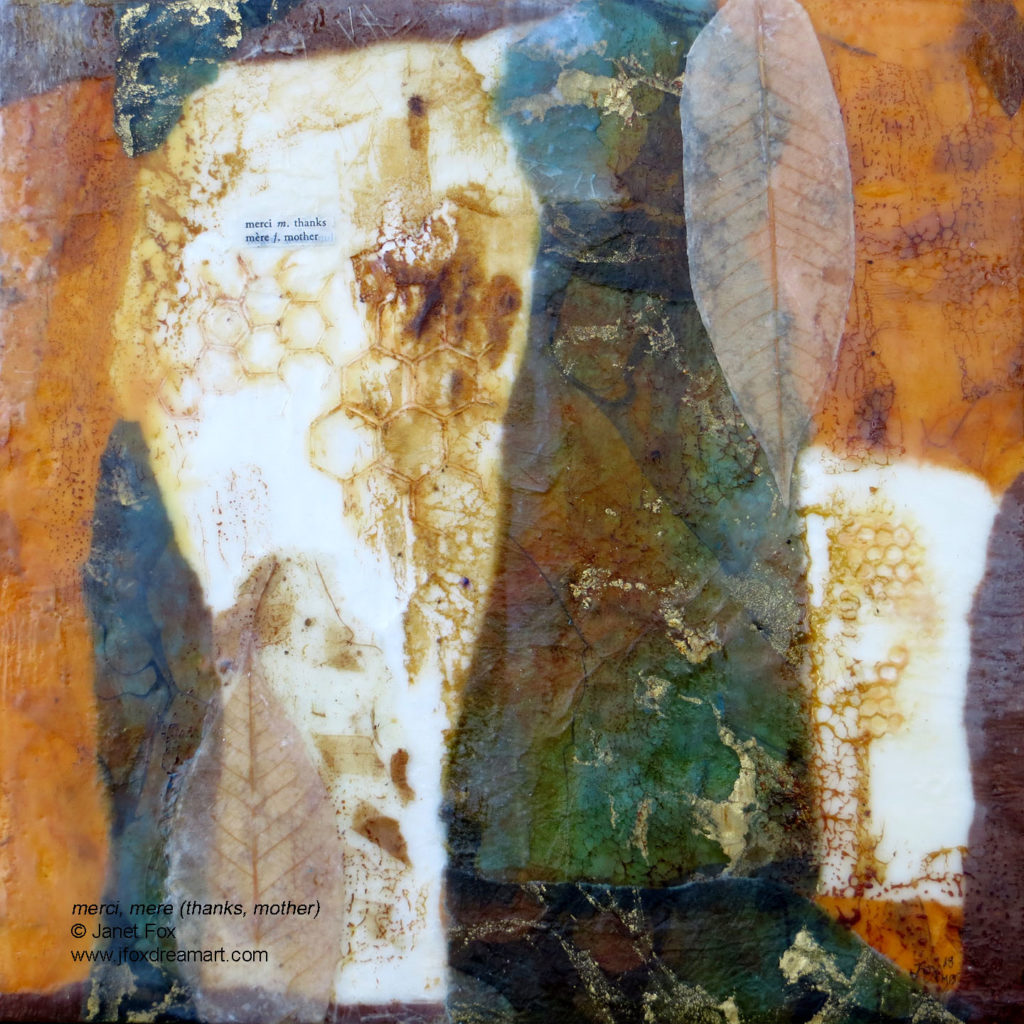 Merci Mère Thanks Mother

Merci Mère (Thanks Mother) is an original, encaustic mixed media painting. With aqua, gold and ivory paint and papers, as well as shellac burn technique, it includes these simple words from a French storybook dictionary.
Creating something new, without a specific outcome in mind, can be a wonderfully relaxing process. In this painting, I began by collecting and gathering the various elements: art papers in my favorite colors, with some incorporating leaves.
Next, I arranged and re-arranged these elements, until I found a design I found pleasing. Layering the papers added depth. Carved hexagon shapes, of various sizes, as well as a shellac burn and text, adds interest and intricacy. The finished artwork is 12 inches by 12 inches.
⇒  For information about viewing or purchasing this artwork, contact Janet Fox.
Save
Save
Save
Save
Save
Save
Save
Save