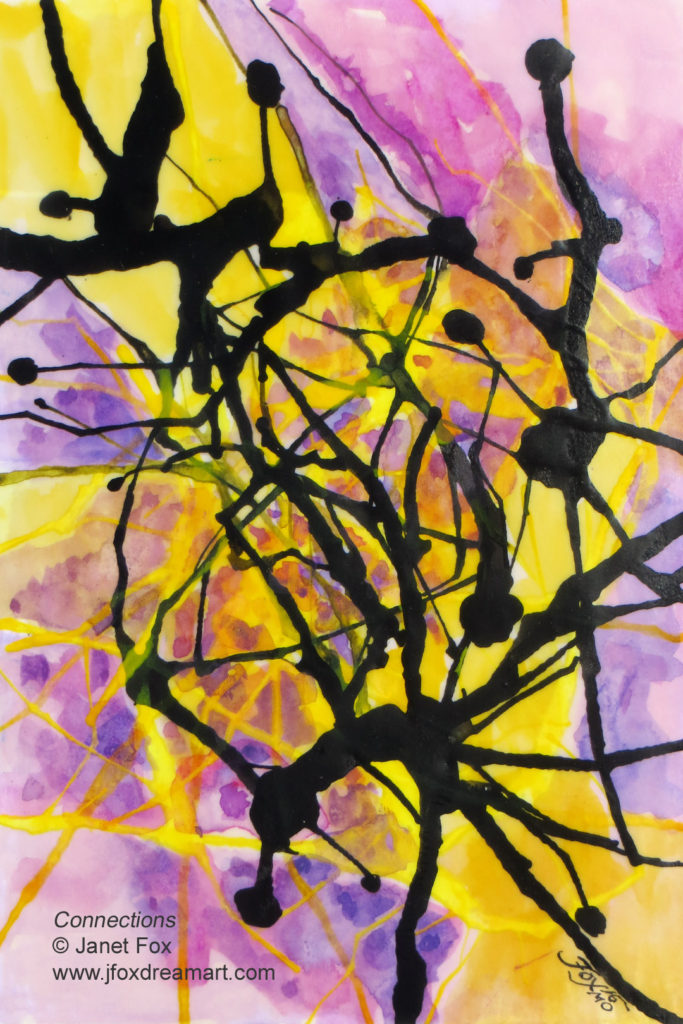 Connections hold us together
With so much us-vs-them energy in the external world, I needed a reminder of our many complicated, beautiful and often unseen connections. Whether I like it or not, I'm part of a fantastic web and an action in one spot ripples throughout in mysterious ways.
When I am upset, I can unwittingly pass the upset energy to someone else through my attitude. Or with acts of kindness, I can hopefully pass on some brightness and light. Not only can I pass along my energy, I must also be mindful of what kind of energy I receive or pick up from others.
Fascia connections under our skin
Under our skin is another internal web. According to AnatomyTrains, "Fascia is the biological fabric that holds us together, the connective tissue network. You are about 70 trillion cells – neurons, muscle cells, epithelia – all humming in relative harmony; fascia is the 3-D spider web of fibrous, gluey, and wet proteins that binds them all together in their proper placement." Read more about this amazing system in this intriguing AnatomyTrains' article describing our fascia system. There's also an awesome descriptive video, "Tom Myers – Fascia like Non-Newtonian Fluid."
About Connections
September is traditional "back to school" time and I've been exploring some new materials to use in my encaustic paintings. In this piece, I started with watercolor paint and waterproof ink on watercolor paper. After the media dried, I mounted the paper on a rigid board. Then, I added encaustic medium, embellished the painting with more ink, and fused.
I really like how the painting turned out. The underlying pigments interact and flow into each other, creating lots of interesting tones while the encaustic medium intensifies the colors with a smooth finish. The circular spots… hmm, what are those about?
How do you experience connections?
⇒  For information about purchasing this artwork, contact Janet Fox.ave
Save
Save
Save
Save
Save
Save
Save
Save
Save