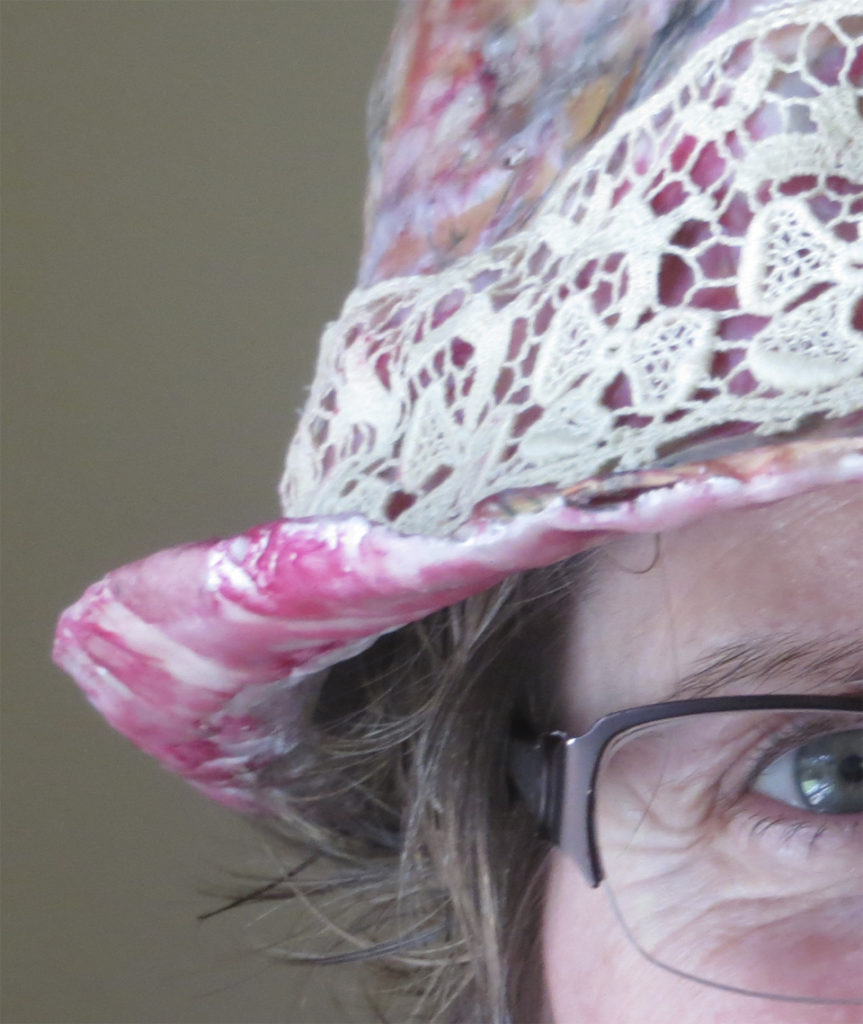 Encaustic Fedora
My challenge was to create a 3-D encaustic fedora for "The Wearable Hat Show," curated by DC art collector Steven Krensky and a mystery juror. The show offered artists in the metro DC area a unique opportunity to make a statement through the art of the hat.
Since encaustic medium works the best for me when on a solid base, I built a plaster cast from a fedora. After the plaster cast dried and cured, I primed it with encaustic gesso and again let it dry several days. Then I applied a base layer of clear encaustic medium, then added colorful papers, encaustic paint, oil paint stick, and finished it with a few "hatless" lines of text from a French dictionary. I found a piece of grandma's antique lace that was just right for a brim wrap, added my signature and voila, the "Hatless Fedora" was finished.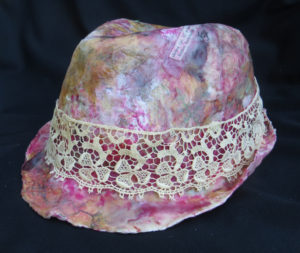 "The Wearable Hat Show," with 49 funky hats from regional artists, is on exhibit at the Artists & Makers Studios 1 and 2. My encaustic fedora is at A&M 2 location, at 12276 Wilkins Avenue, Rockville, MD. The show opened Friday, September 8th, and continues through Wednesday, September 27th, 2017. Viewing hours are 10:00 AM – 4:00 PM, Tuesday-Friday, 10:00 AM – 4:00 PM Saturdays, and Sundays/Mondays by chance or appointment.
Save
⇒  For information about purchasing this or a similar artwork, contact Janet Fox.
Save
Save
Save
Save