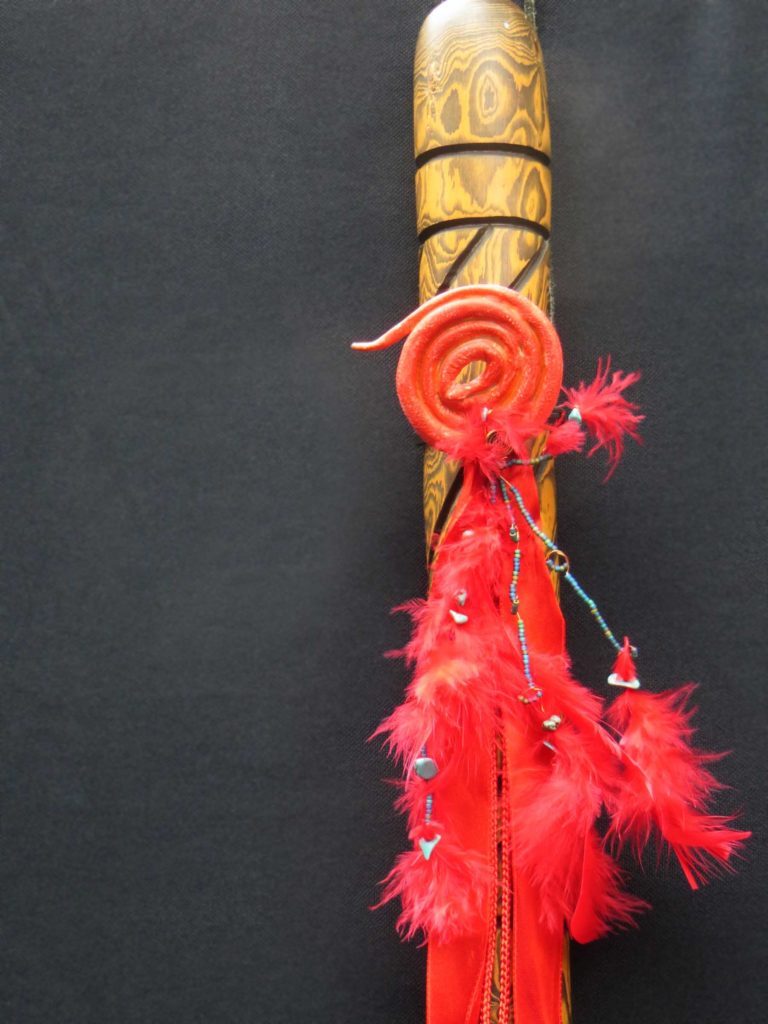 Ode to Scarlet Created for Dance of Dreams Exhibit

Thank you to everyone who joined us for the "Dance of Dreams" Art Exhibit Reception on September 27, 2019. The show ended October 31, 2019.
As part of the reception, Special Guest Dancer May Kesler performed interpretive dances focused on two of my 12 dream art paintings. It was a wonderful treat to collaborate with May on this creative art and dance adventure.
The first dance, "Journey of Dreams" focused on the many places, situations, and feelings we experience when we close our eyes and sleep. This dance companioned the painting, Dreamtime Journey.
Ode to Scarlet, the second dance, wove the story of a series of dreams over the past 30 or so years. A scarlet snake appeared in each dream, and over the years, my relationship to and with it changed. At first, it startled and scared me. Over the years, we eventually found a way to co-exist into a deep friendship, before it died in my arms! This duet dance companioned the painting, Shedding Fear.
Finally, we honored this entire dream series by symbolically transitioning the Scarlet snake image to its new life as a symbol of healing. This new 3D artwork was unveiled and fastened to the top of a walking staff, becoming a Staff of Asclepius. The Asclepius symbol takes its name from the Greek diety associated with healing and medicinal arts in Greek Mythology.
Thank you to Shauna Simon and the Simon Says Yoga family for hosting this exhibit of my dream-inspired artworks, and most of all, for their welcoming spirit, enthusiasm, and support for local artists!
– Janet