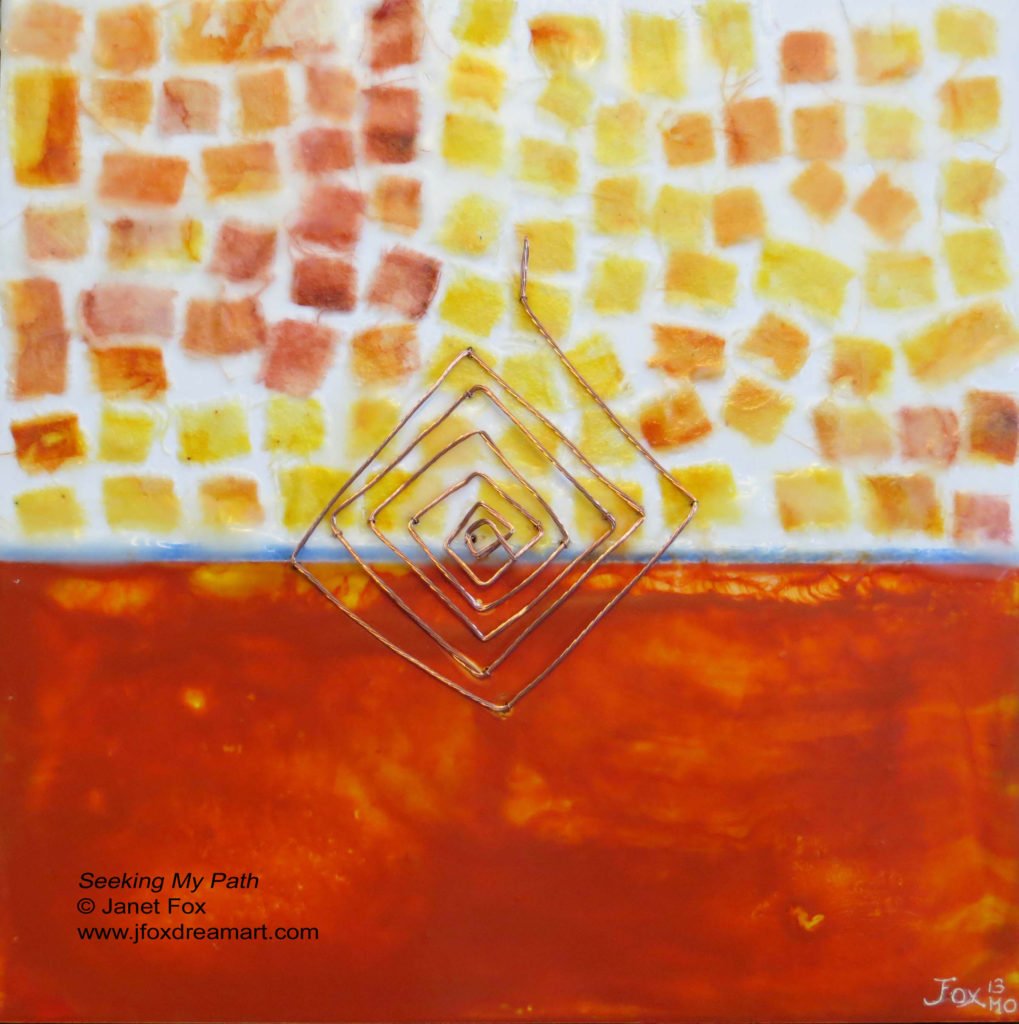 Which path to take?
These are two primal questions… Where did I come from? Where am I going? Answers are infinitely varied but could be here or there; forward or backward; up, down, right or left; north, south, east or west. I could go on, but what if, instead of going a specific direction in the external world, we turned things around 180 degrees and head inward? How do "the seeking" and "the path" depend on each other?
A clear or foggy path?
Whether traveling from the inside out or the outside in, the path can be clearly marked, foggy with low visibility or somewhere in-between. When the external world is overwhelming, turning inward can bring relief and calm. If the internal world is chaotic, turning outward can bring connection with others and help to see new perspectives.
Some others' thoughts you might enjoy:
About Seeking My Path
This encaustic painting simultaneously shows a path in and a path out. While the yellow bricks can go in many different directions, the undefined area exemplifies the realm of the unknown. Which direction to go? North, south, east, west, up, down, forward, backward, inside? Are multiple directions possible at the same time?
In which direction(s) are you going?
⇒  For information about commissioning a similar piece, contact Janet Fox.