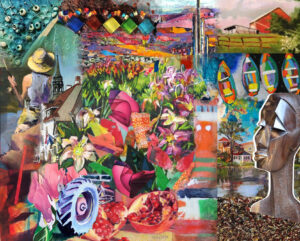 I'm thrilled to announce that Gallery 209, of which I'm one of 19 artists, reopens December 4th!
We've moved into a "just right" space within the Artists & Makers Art Center Complex, located at 11810 Parklawn Drive, Rockville, MD 20852.
Hours are 10AM – 4 PM, Monday through Saturday and by appointment, with monthly show receptions for the Gallery and the entire Artists & Makers Art Center Complex held the first Saturday of each month from 11AM – 3 PM. Everyone in the building is expected to follow posted COVID-19 prevention protocols.
The Gallery 209 December show can also be viewed online, along with purchasing options.
I am grateful to Cathy Hirsh and all of the Gallery 209 Artists for making this new location possible! I hope to see you there soon!