Oregon Dunes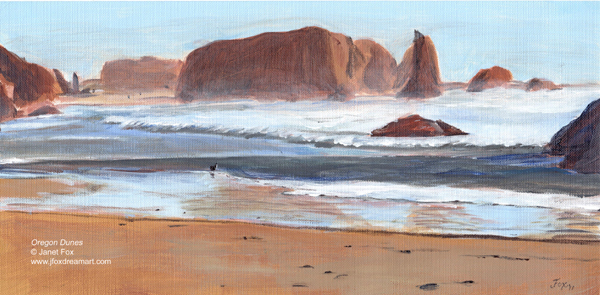 I have often dreamed of being in or around water, so no wonder I find the southern Oregon coast to be so lovely. I was struck by the beauty of the rocks, waves, sand, and those sharing a moment in time with me near the Oregon Dunes which I captured in this acrylic painting. Something about the water is so peaceful, yet also so rough and wild. If you also enjoy the coast, what do you like about being at the seaside?
Franz Josef Glacier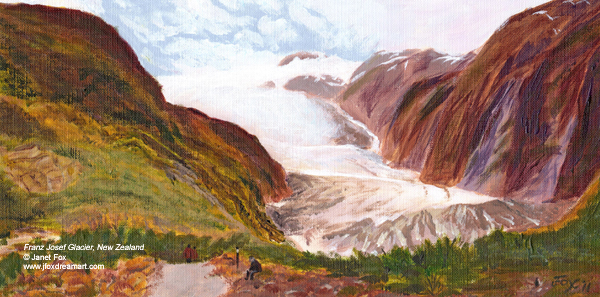 The Franz Josef Glacier is on the western side of New Zealand's South Island. While traveling several miles to approach the path to the foot of this incredible Glacier, I passed many road signs, each marking where the Glacier's leading edge had once been. I was struck by the magnificence of the ice, but also how much of the glacier had receded during the last century. This acrylic painting shows how the glacier appeared on a late November day in 2007. Have you seen a glacier before? If yes, how has its size changed over the past century and how do you think the change will impact the environment around it?
Giclée prints of either painting (6″ x 12″) are available for sale. Contact Janet Fox for information about this art.