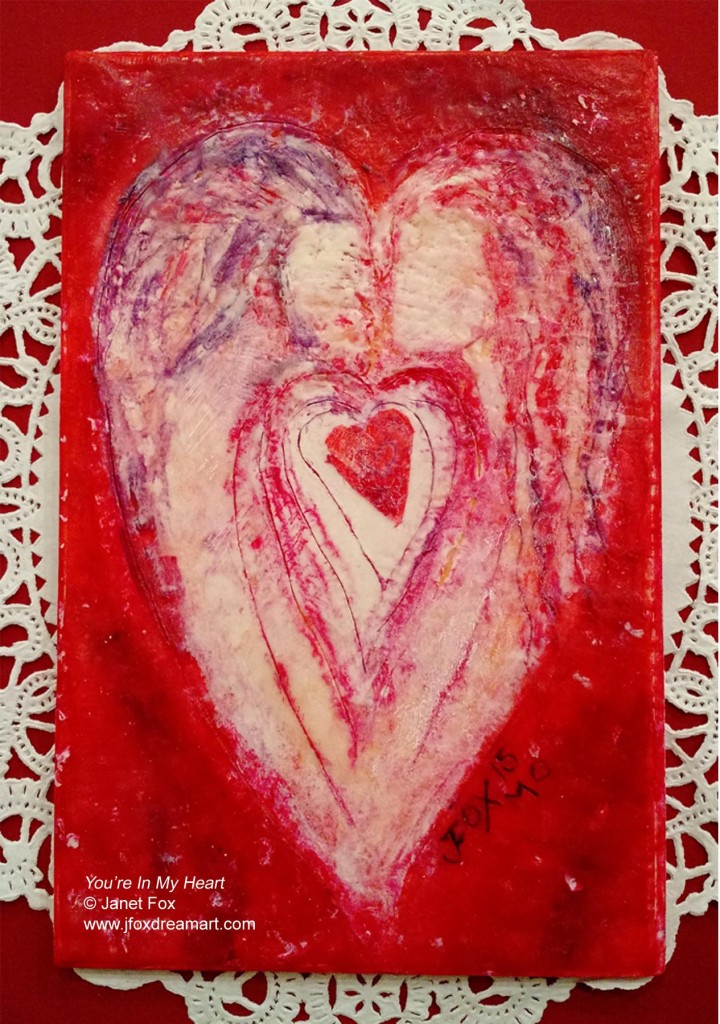 What's in a heart shape?
For the first time, I recently entered an annual Valentine Card contest hosted by the Montgomery Art Association, a local art group I am a member of. Getting started, I didn't know what I would create, but I knew it would include a red heart.
I tried lots of different sizes and added paper and encaustic wax. After a few layers, the shapes of two people emerged. They face each other, their love captured in between.
Happy Valentine's Day.
Do you like to make valentines?
⇒ For information about purchasing this artwork, contact Janet Fox.