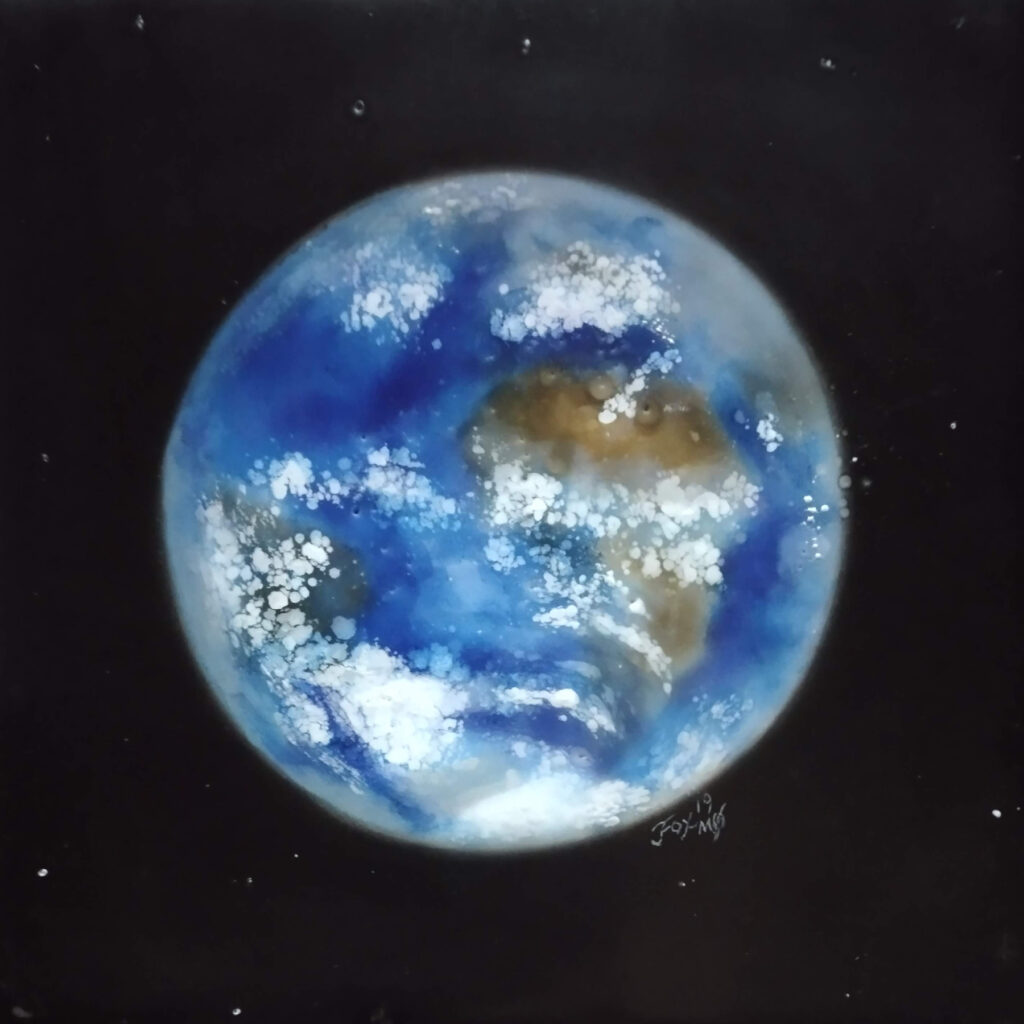 The April show is installed in Gallery 209 and we're ready for you to come in to explore all the new artworks! With April being Earth Month, my artwork focuses on Earth Views, as I imagine it might look if I were standing on the moon. Like the six Earth Views in this series, I imagine we all go through various life phases. Sometime we need to be in shadow space, while other time we need to be in the full light. In between, we spend most of the time in various stages of revelation or concealment.
My artwork in the gallery also includes a series of 5 mini-encaustic paintings of black Kintsugi vases, with gold in the seams of the repaired glass. In exploring the idea of life's ups and downs, I learned that Kintsugi is a process of mending broken vases with a material including a precious material, such as gold. The carefully repaired pieces are re-created and what had been broken is transformed into something of beauty, rather than being unseemly.
The art exhibit opening reception is Saturday, April 2nd, from 11 AM – 3 PM. Stop by to see all of the beautiful art on display in the gallery from our 19 local artists, as well as meet and see the work of the many other diverse artists throughout the Artists & Makers Complex!* This show ends Tuesday, May 2nd.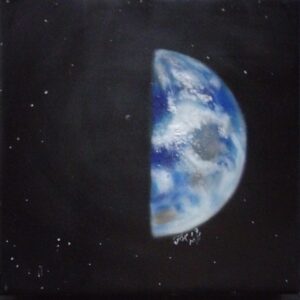 We're located within the Artists & Makers Art Center Complex, located at 11810 Parklawn Drive, Rockville, MD 20852.
Hours are 10AM – 4PM, Monday through Saturday, or by appointment.
Contact me via Gallery 209 if you'd like me to meet you to show you my art.
Gallery 209 artists will take turns in the Gallery every Saturday from 11AM – 3PM.
Opening receptions are usually the first Saturday of the month, or if it's a holiday, the reception will shift to the 2nd Saturday. Receptions also offer an opportunity to visit the many other artists in the Artists & Makers Art Center Complex and see their work, too!.
* Everyone attending must follow posted COVID-19 prevention protocols.
The complete installed Gallery 209 April show can also be viewed online. Additional unframed bin artwork and beautiful art cards are also available in the gallery.
I hope to see you there soon!